Quality Repair and Replacement Services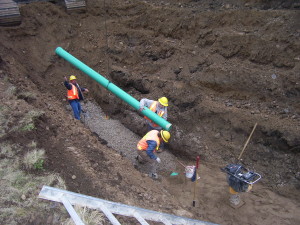 Suspecting or discovering a broken sewer line is cause for concern, and in your place of residence, we know just how stressful it can be. At SERVCO WATER & SEWER, our expert plumbing technicians are trained and experienced to take care of the necessary repairs. When you contact us, we will show up and thoroughly inspect the situation in order to diagnose and determine the most appropriate option. Once we have spotted the issue, we would be happy to explain what we have found and why we have chosen the solution.
Whatever the issue may be, from old and deteriorating pipes to pipes made with shoddy materials, we can help. You have come to the right place, as our plumbing experts are dedicated to taking the guesswork out of the equation. We aim to provide you with peace of mind that the repair is in competent hands.