Quality Repair and Replacement Services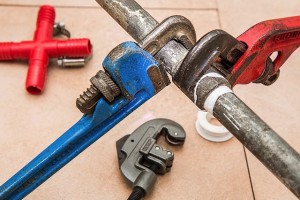 Water line failures can cost a homeowner thousands of dollars in unexpected repairs. We repair leaks inside and out. Outside lines are located, dug up, and repaired. Inside leaks are addressed with the least invasive means possible. If you are in need of water line repair or replacement, allow SERVCO WATER & SEWER to exceed your expectations.
In some cases repairing a main water line can be as easy as digging up the wet spot, cutting the line and making the repair. But in a few cases the main water line will be made out of a material that is not repairable and the entire water line will have to be replaced. A damaged water line really needs to be repaired by an expert. This type of equipment is expensive and you do not want to risk any further damage. You can count on SERVCO WATER & SEWER to ensure exceptional work.